The residence of the oracle Iownan. It is located in Vargland, not near any cities or towns. It's a tower that constantly moves and is covered in heavy fog, so that it can't be found by bandits and uninvited people that seek the oracle. Only on invitation of the oracle can you find and visit the White Tower.
It is a great white tower, surrounded by white walls, and a small city of sand-colored stone abuts the tower area. It has many houses for guests, including a stable, bathhouse, food house, and bed house. The tower area is imbued with magic. The interior passageways of the tower change, employing a simple security method.
Encounters
Edit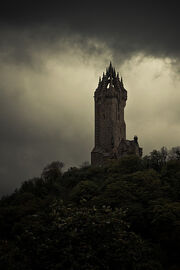 Ad blocker interference detected!
Wikia is a free-to-use site that makes money from advertising. We have a modified experience for viewers using ad blockers

Wikia is not accessible if you've made further modifications. Remove the custom ad blocker rule(s) and the page will load as expected.